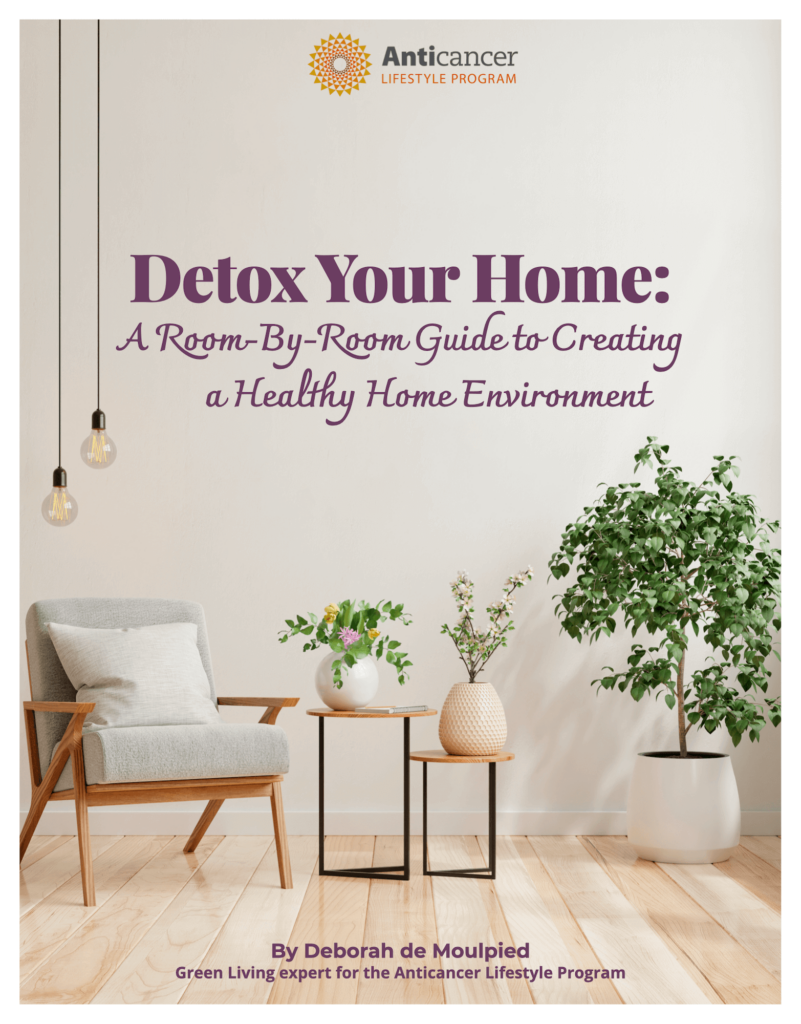 free download
Detox Your Home: A Room-By-Room Guide to Creating a Healthy Home Environment
Discover how to create a healthier living space with this free guide by Anticancer Lifestyle Program's green living expert Deborah deMoulpied.
Inside the eBook, you'll explore:
The profound health impacts of toxic chemicals commonly found in the home and household products.
Practical steps to minimize your exposure to harmful chemicals.
Detailed room-by-room solutions for a safer living environment.
Why Download?
Empower Yourself: Understand the risks and make proactive choices.
Protect Your Family: Learn about harmful chemicals and how to avoid them.
Improve Your Health: Reduce your exposure to potential carcinogens and toxins.
Let us guide you as you transform your home room-by-room into a sanctuary of health and wellness.
Stories of Success
We are honored to share stories from people who have benefitted from our Program, and from healthcare professionals who rely on us to provide evidence-based information to their patients.